Peru's jailed former president was handed another prison term for embezzling public funds to support his presidential re-election in 2000
More than 2,000 Peruvian women say they were sterilised against their will in the late 1990s. They are still demanding justice.
http://www.youtube.com/watch?v=K6-QSCWl9C8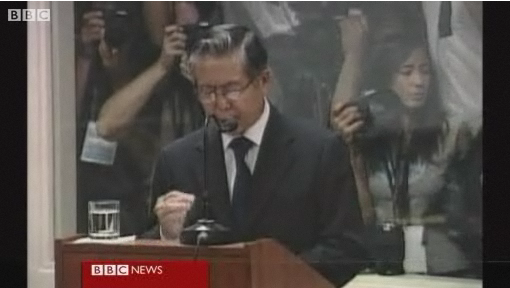 The former Peruvian president has taken the stand at the end of his trial for human rights violations.
Alberto Fujimori, who governed Peru from 1990 to 2000, is charged with responsibility for two death-squad massacres, where 25 people were killed.
He says he is innocent.