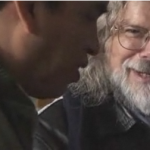 Since 1970, Peru has been hit by five powerful and deadly earthquakes. The latest struck Peru's coast exactly two years ago with a magnitude of 8.0 on the Richter scale.
It fiercely shook the capital Lima, but its devastating epicentre was about 200km (124 miles) to the south, near the town of Pisco, a small fishing port built largely of adobe – mud bricks which Peruvians have used for thousands of years.
More than 500 people were killed and about 75,000 homes were left uninhabitable.
For Peruvian engineer Marcial Blondet, it was the devastating quake in 1970 that first motivated him to develop earthquake-resistant buildings, particularly for those who could least afford them.
Some 70,000 people died in the mountainous region of Huaraz, many of them in an avalanche of snow, ice and rock which obliterated the town of Yungay. It was the deadliest earthquake in Latin American history.
See the full article and video on the BBC
Read More